The Chamber has strong relationships with many local non-profit organizations that provide services for businesses. Please consider contacting any of the following for more information about how they can help you succeed.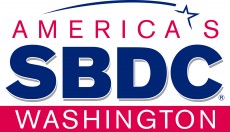 238 Olds Station Road Suite A
Wenatchee, WA 98801
509-888-7252
Owning a business can be a rewarding experience achieving a life goal of independence and controlling your own future. Yet, there are many challenges to managing all the tasks that demand your attention. Those business owners that succeed tend to seek consultation with trusted advisors. Sometimes just to talk out a problem with someone outside of the business or family, other times to get help understanding the options or discovering new ideas. The SBDC provides confidential discussions and resources to help you to make a better informed business decisions.