business and Community resources
The Wenatchee Valley Chamber of Commerce is the leader in creating a more vibrant and prosperous business climate in our region, but we don't do it alone. The organizations listed below are some of our key partners who share the same objectives for providing resources that strengthen and grow our local economy.
ncw economic development district
14 N. Wenatchee Ave. Ste. 114
Wenatchee, Washington 98807-4943
509-661-9000
The NCW Technology Alliance is a regional organization founded in 2000 to promote a vibrant technology-based economy benefiting the citizens and communities of the NCW Area.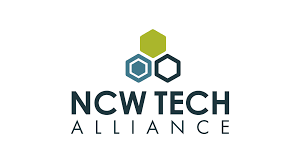 15 Palouse St. Ste. 103
Wenatchee, Washington 98807
(509) 899-9321
NCW EDD promotes economic growth in the greater region. Often, the Chamber will join efforts with the EDD to promote an educational event such as the Chamber's Economic Outlook program or the Business Summit.

1737 B N. Wenatchee Ave.
Wenatchee, Washington 98801
509-888-2900
SCORE is the Service Corp of Retired Executives—counselors to America's Small Business. SCORE focuses on the pre and post start-up phase and on existing businesses where local expertise is matched to each business' needs.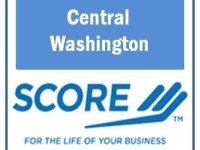 Chelan Douglas Port authority
Small business development center
The Board of Directors, three commissioners from Douglas County and three commissioners from Chelan County, meet regularly on the second and fourth Tuesday of each month. Special meetings are called occasionally. Additional information can be found under the Board Meetings section.
The Chelan Douglas Regional Port Authority mission is to "Work Together to Enhance the Economic Vitality of North Central Washington".
Create living-wage jobs.
Stimulate private sector capital investment.
Enhance the economic well-being of families in the communities within Chelan and Douglas Counties.

Chelan Douglas Trends seeks to improve local, public decision making by providing relevant data in an easily navigable website. The data are offered as neutral information for all parties involved in public policy issues.
More specifically, the goals are:
To collect and share a broad spectrum of information to support informed decision making by individual community members, governmental policy makers, non-governmental organizations, businesses, researchers and the press.
To benchmark Chelan Douglas Trends against Washington State trends or other comparable communities to better understand our strengths and opportunities.
To enable analysis of these trends.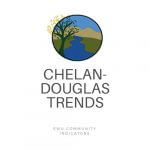 238 Olds Station Road Suite A
Wenatchee, WA 98801
509-888-7252
Owning a business can be a rewarding experience achieving a life goal of independence and controlling your own future. Yet, there are many challenges to managing all the tasks that demand your attention. Those business owners that succeed tend to seek consultation with trusted advisors. Sometimes just to talk out a problem with someone outside of the business or family, other times to get help understanding the options or discovering new ideas. The SBDC provides confidential discussions and resources to help you to make a better informed business decisions.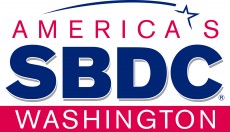 Wenatchee Downtown association
The Small Business Liaison Team (SBLT) consists of representatives from 27 agencies. Our mission is to listen to businesses, then drive action to make it easier to do business in Washington state. A primary goal of the SBLT is to have an informed small business community that understands what's needed to comply with the state's licensing and regulatory requirements. The team was formalized and expanded in Executive Order 12-01. ORIA acts as facilitator for monthly SBLT meetings. Subgroups develop outreach programs, solicit ideas for regulatory improvement and develop new business tools.

The Wenatchee Downtown Association is a 501(c)3 organization dedicated to promoting the social, cultural, and economic vitality of Wenatchee's downtown district. Our mission is to strengthen and enrich the downtown experience for all.
We participate in the Washington Main Street Program, and Main Street America, under the Washington State Department of Archeology and Historic Preservation, to preserve and revitalize our downtown district.