Hispanic Business Council
The Hispanic Business Council seeks to build trust & unify Latinx-owned businesses with the region's overall business community through advocacy, education, and increased access to resources, on a bilingual platform in order to strengthen and empower our community and future generations.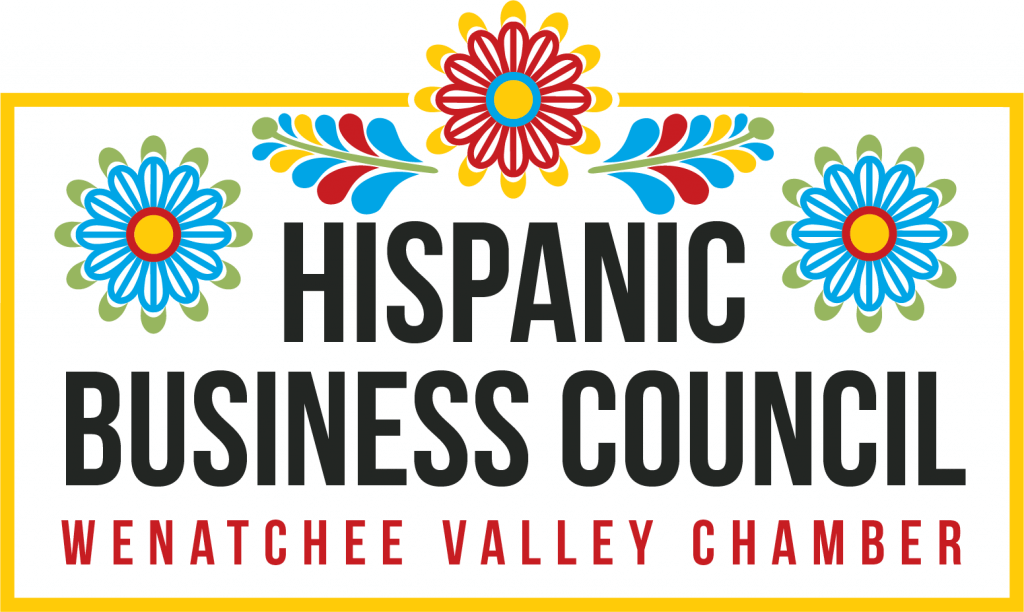 Building trust and removing barriers through outreach and education.
Providing education through information sharing and guidance to Latinx-owned businesses.
Integrating the business community in the Wenatchee Valley by creating partnerships with community members to foster relationship building.
Providing inclusive networking opportunities that built trust and ensure equitable access to resources.
Providing educational programming for both the Latinx community and the community at large.
Provide advocacy on behalf of Latinx owned businesses taking in consideration the unique needs and challenges of these businesses.
The Hispanic Business Council (HBC) will uphold the WVCC core values and work with the intent of fulfilling the WVCC's vision. The HBC will consist of at least 8 members and up to 15 members. Members will be appointed by the Wenatchee Valley Chamber of Commerce Board of Directors at their October meeting and the HBC's work year will begin November 1st to October 31st. New members will take office November 1st and will serve for a term of 3 years.
How to Become a Council Member:
WVCC will take nominations for HBC members beginning in August.
The staff will review all nominations to ensure eligibility requirements are met and present those to the nomination committee.
HBC will appoint a nominations committee that consists of 5 people and will be chaired by the Vice-Chair of the HBC
The nominations committee will provide their recommendation for considerations.
Leadership Election Process:
The Hispanic Business Council (HBC) will elect their leadership (Vice Chair and Chair) in October/November.
The Vice Chair will lead the HBC nomination committee and will serve on the WVCC Organization Committee for 1-year.
The Chair will lead all HBC meetings and will be responsible for the HBC annual work plan. They will also serve on the WVCC Advocacy Committee for 1-year.
The Past Chair will be appointed to the WVCC Board of Directors for a 3-year term and serve as a liaison between the HBC and the board of directors while serving as Past Chair.
Elvis Garcia, Past President, The Yogi Grind
Mina Gomez, Chair, Edward Jones Financial
Ruben Betancourt, Vice-Chair, Columbia Valley Community Health
Michael Arciga, Douglas Sewer District
Edwin Fonseca, La Tortuga Loca
Lorena Urrutia, People's Bank
Cristina Escalera, Numerica Credit Union
Eric Limon, Washington Trust Bank
Norma Gallegos, Hand-in-Hand Immigration Services
Judy Waterhouse, John L. Scott Real Estate
Joanna Avila, Keller Williams Realtor
Daiam Navarro, Worksource
Samuel Arellano, Peoples Bank