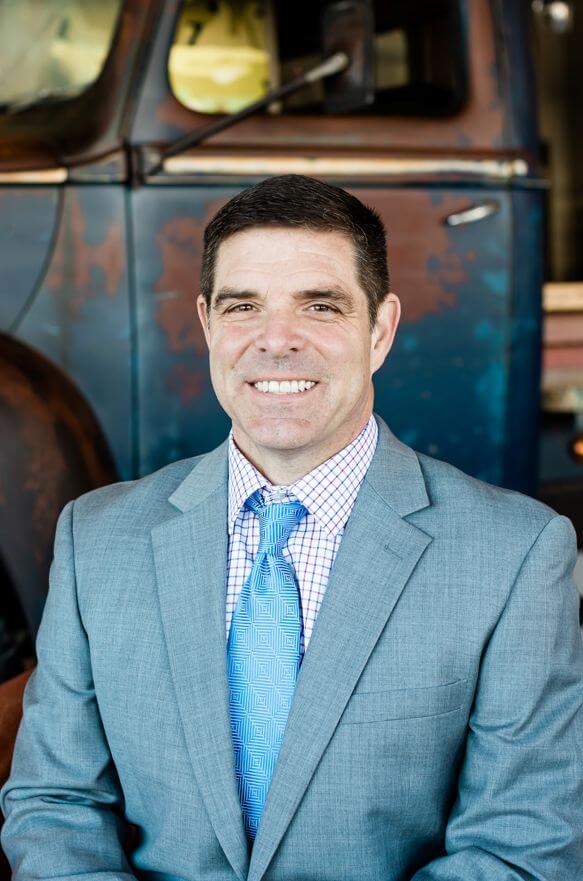 Executive Director 
My wife Ronda and I knew with certainty while living an adventurous time in south central Kansas, that we wanted to return to the sunny side of Washington State.
Plus, my twin sister and I would talk about moving near each other someday and Chelan was our premium destination.
During our planned five year venture in Kansas, our realtor found lakeside property in Manson WA, and we jumped at the opportunity.
Chelan County has quickly become our home. The kindness of many, the wealth of activities, and a diverse cultural community has been a blessing. The Chamber of Commerce offers me the opportunity to serve the community that has welcomed my wife and I.
Favorite Apple: A brisk apple that fuses well with a strong cheese, crackers, layered prosciutto, and a red full bodied wine.
Favorite Quote: "If you follow the herd, people may mistake you for a cow." - Author Uknown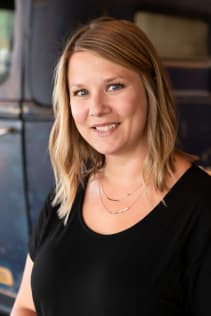 Director of Chamber Operations
Born and raised right here in the Wenachee Valley Chelsea is pretty young to have such an impressive resume. Chelsea started her career at Sangster Motors as the Customer Service Manager and five short years later landed at Weinstein Beverage as the Marketing Assistant. As you can imagine her community roots run deep, add to that her volunteer work with the Washington State Apple Blossom Festival and Festival of Trees and you have the makings of a "true local". Chelsea chose to stay right here in the Valley with her husband Chris (whom she met in ninth grade) to raise their two daughters. Her hobbies include golf, camping, and wine tasting. Joining the team at the Chamber had a lot to do with her strong sense of community service and a passion for being a part of the future of Wenatchee.
Favorite Apple: One of the best things to happen in the world of apples here is the Sweet Tango, just ask her.
Favorite Quote: "People will forget what you said, people will forget what you did, but people will never forget how you made them feel." - Maya Angelou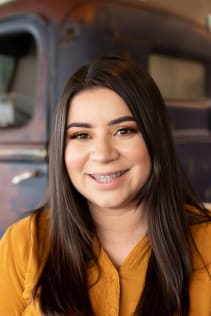 Community Connections and Communications Specialist
Rosa has such a friendly demeanor and can-do attitude combined with her passion for our community has quickly made herself an invaluable team member. Her tireless desire to learn more about the Chamber, the businesses it serves and the challenges businesses face made her the perfect fit to be our lead on the Hispanic Business Council. Rosa grew up here in Wenatchee and has a heart for this community, she is a Communications major with an emphasis in Public Relations. Rosa's family includes a daughter, and a few loving American Bully dogs.
Favorite Apple: Cosmic Crisp
Favorite Quote: "It's not the honors and the prizes and the fancy outsides of life which ultimately nourish our souls. It's the knowing that we can be trusted, that we never have to fear the truth, that the bedrock of our very being is good stuff." - Fred Rogers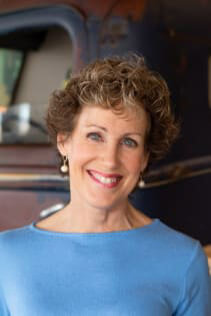 Visitor Center Host and Tasting Room Assistant 
Jan Lutz grew up in the suburbs of Chicago, but during her high school years, her family moved to Lake Oswego OR, and Olympia WA. She grew to love the Pacific Northwest, but she went to Northern Illinois University. As she was leaving NIU, she met her husband from WSU in a student advertising competition, fell in love with him, and later moved to Wenatchee. She is the mother of 3 sons, and is a proud Coug mom and wife. When she is not rooting for the WSU Cougars, she is cheering on her beloved Chicago Cubs!  And when she's not doing either of those things, she is traveling the world, skiing, biking, or hiking with her Aussie Shepherd dogs, Kona and Kiku. She is a die hard Cubs fan and can be heard repeatedly yelling, "go Cougs!"
She loves wine and is super proud of the local wineries.   Previously, she was the Executive Director of a non-profit to promote wine tourism for NCW, Wenatchee Wine Country. She was proud to have helped bring back fireworks to the Wenatchee Valley for the last several years, because "what's the 4th of July without fireworks?"
Favorite Apple:  Kanzi or Kiku, or anything in an apple dessert.
Favorite Quote:  "Someday I won't be able to do this, but today is NOT that day!" - Author Unknown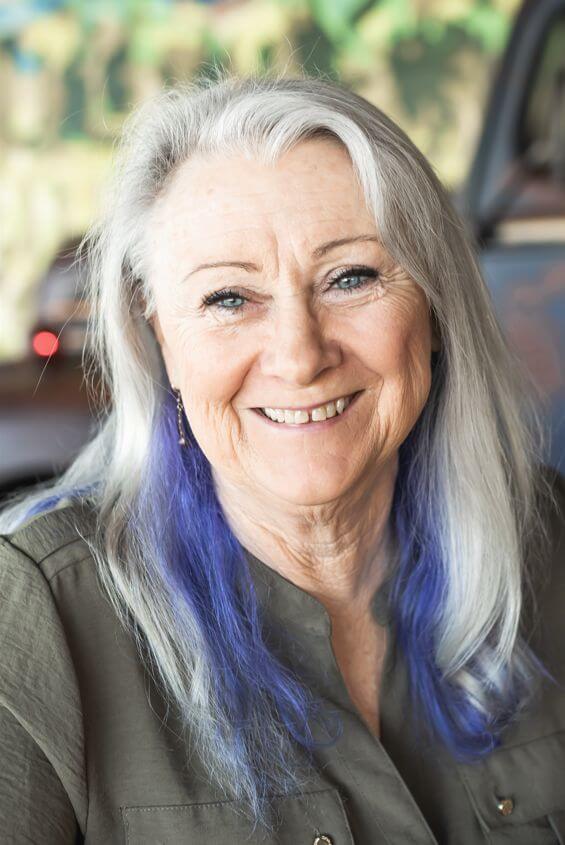 Bookeeper Extraordinaire
Linda grew up in Sacramento, CA and moved to Wenatchee with her husband and two children in 1990.  She has been a bookkeeper for let's just say a whole lot of years.  She is a part-time bookkeeper for four different businesses around town and loves the variety.  Her goal at work is to make everyone's job easier by doing her job well.  She has volunteered for several non-profits and likes to lend a helping hand wherever needed.  The love of camping, fishing, gardening, softball, and just being outdoors makes living here the best.  She is a dog lover, living with four of them and a cat.
Her favorite sports team is the Cowboys.
Favorite Apple: Golden Delicious makes the best applesauce.
Favorite Quote: "Do Justice, Love Mercy & Walk Humbly; Live WELL, Laugh OFTEN, Love FREELY" or
"Go ahead, make my day" - Dirty Harry via Clint Eastwood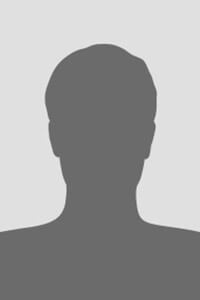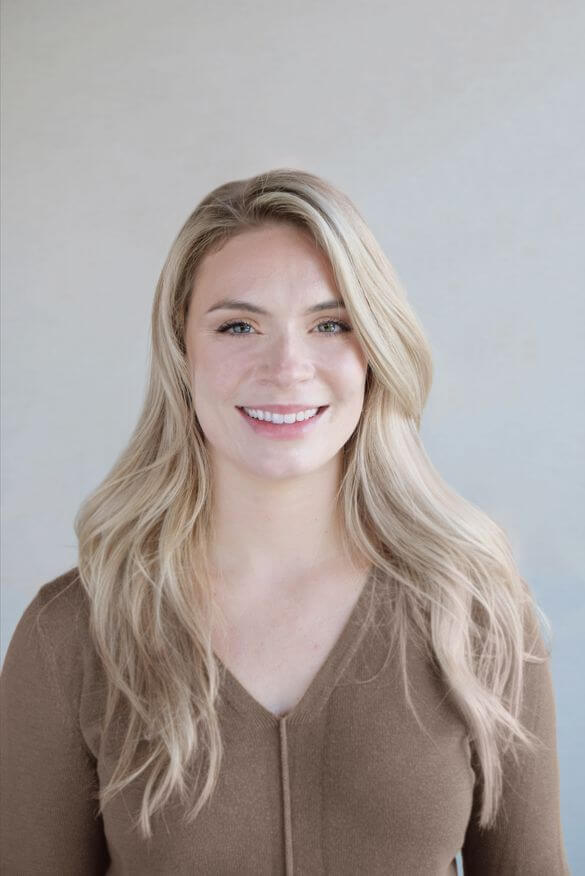 Interim Destination Management and Marketing Director
Niki specializes in strategic campaigning, data analysis, and brand development. She obtained her bachelor's degree from Washington State University in 2016, where she majored in strategic communication with an emphasis in advertising. Since then, Niki has aided in the growth and development of businesses across Washington, Montana, and California as an independent marketing consultant and graphic designer. Most notably, she was awarded the contract for Marketing Management of Cinequest's 2020 Film & Creativity Festival in the San Francisco Bay Area, tracking for record setting festival attendance.
Now, after 8 years away, Niki is happy to be back in her hometown, where she maintains an eagerness to apply her skills and continue to support the growth of local industry. In her free time, Niki enjoys every opportunity she gets to spend time outdoors. Some of her favorite activities include; camping, rock climbing, paddle boarding, skiing, rollerblading, and running.
Favorite Apple: Honeycrisp
Favorite Quote: "Circumstance does not make the man; it reveals him to himself." - James Allen.