The WVCC primary voters' guide is coming soon!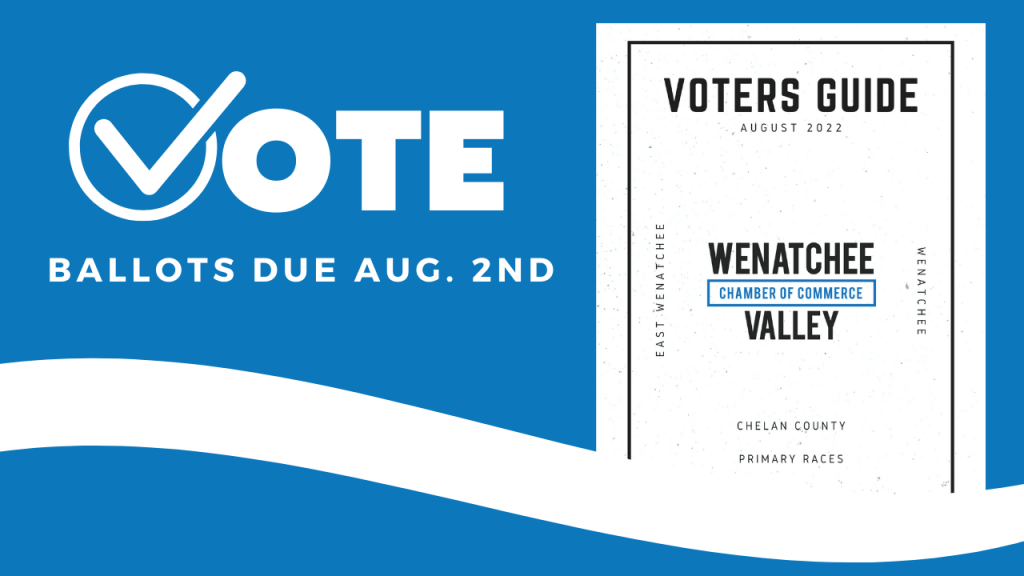 Chamber members,
The Wenatchee Valley Chamber of Commerce (WVCC) is proud to present our members with a primary election voters' guide. Here you will find information on two contested races that will appear on the primary election ballot due on August 2nd, 2022.
This guide includes information for the Chelan County City Clerk and Chelan County Commissioner District 2.
In 2018, the WVCC established an advocacy committee to help guide the board of directors in their evaluation of key issues facing our members and our community. The advocacy committee advances issues crucial to the business community and our Valley. They support and encourage wise investment and sustainable policies that foster economic growth, enhance our region's competitiveness in global and local markets, and uphold our Valley's quality of life.
We hope this voters' guide is helpful to you. Please remember to vote!